It is a long and high via ferrata, although not technically difficult, with a very long return path. But the effort is amply rewarded by the splendid views that the trail offers, both on the side of the Sarca Valley and towards Lago di Garda, and in the direction of the Adamello-Brenta.
---
Access
Along the SS45bis, just north of Pietramurata, divert on a small road leading to a parking lot near a large quarry: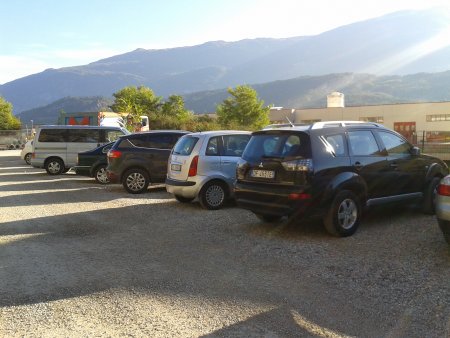 ---
Approach
Take the path south, turning quickly after to the right, walking along the perimeter of the quarry, then the path begins to climb while entering the woods. It rises until you reach the start of ferrata.
---
Ferrata
The ferrata is well equipped, with cables and brackets: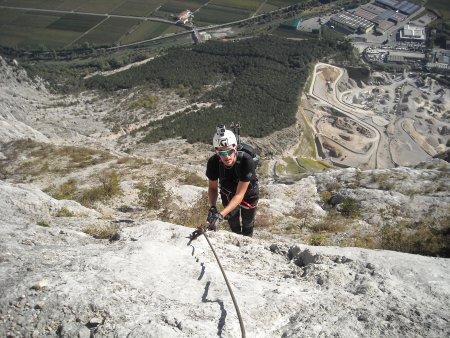 You climb higher and higher, on a path that is always easy to follow, more and more compelling, and the landscape becomes increasingly large and spectacular: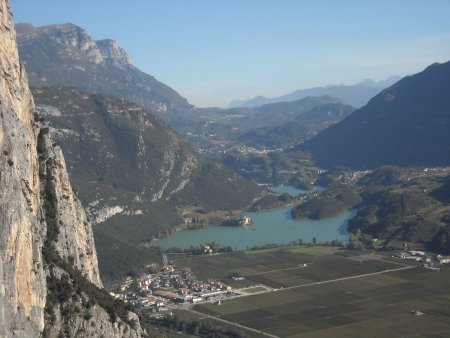 There are long stretches equipped with brackets: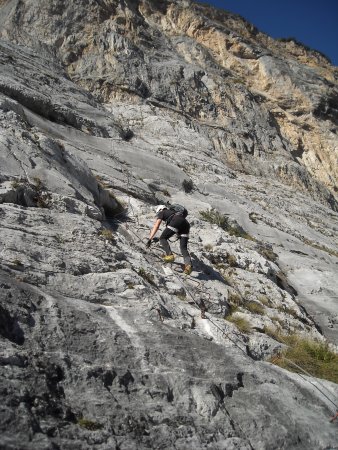 A nice traverse breaks the length of the climb: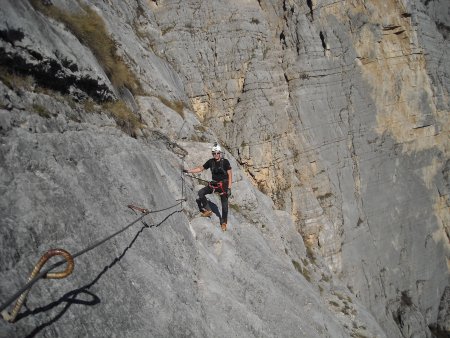 Then, the equipped sections become less frequent, alternating with common trail. You come to the guest book: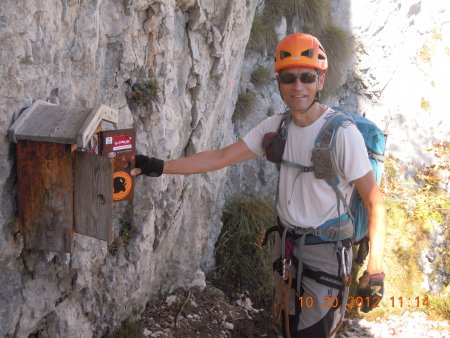 Then only a few easy stretches of cable can be found. Going up, you get a view of the cross: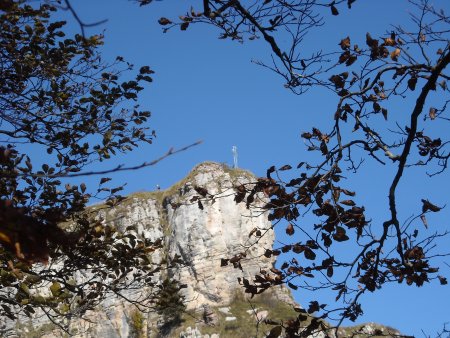 Which is located on a vantage point, at a short distance from the summit itself.
From the top, the 360° view is truly remarkable, including a view of the Brenta Group: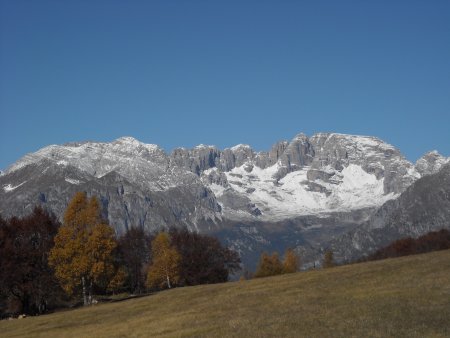 ---
Return
Take the path down to the Shelter Don Zio, until you get there: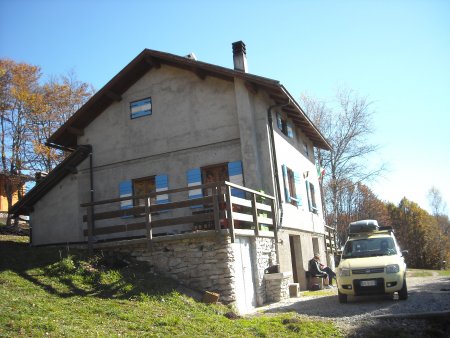 Then take the return path, following the signs to Sarche. The long trail descends along the north side of the mountain.
After descending nearly all the altitude, you meet the SS237, where you aim at the bend and find the path continuation, walk down again, and before long you'll finally reach the edge of the town of Sarche.
From there you take the dirt track towards Ponte del Gobbo: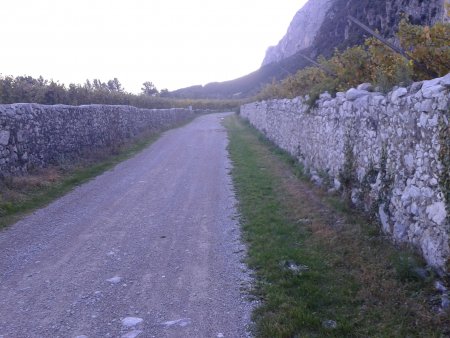 At the bridge, continue along the road until you reach the junction and then the parking.