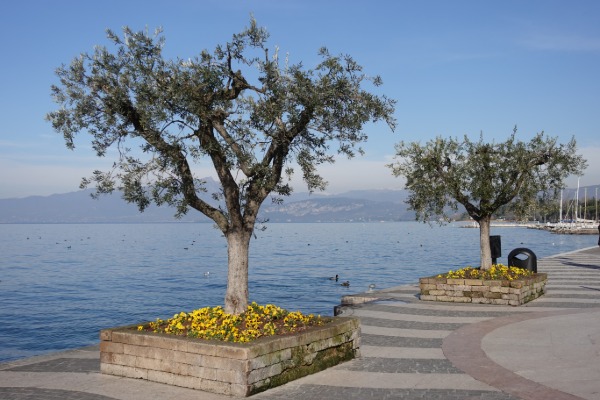 This beautiful stage of the Great Tour of Garda takes place largely on lakeside promenades, at least up to Garda and a little further.
The lakefront, kept with extreme care and cleanliness, offers an endless sequence of magnificent views of coves, villages, piers and marinas, and long-range views on the opposite shore of the lake, with its villages and mountain ranges.
In the last kilometers the route rises, although moderately, above Punta San Vigilio, offering excellent panoramic views of the promontory itself, the coast, and Torri del Benaco. From there it continues in gentle ups and downs, up to the destination.
---
Path
From the pier of Peschiera you walk on the adjacent avenue, initially towards the east, following its curves, and crossing, in order: a bridge,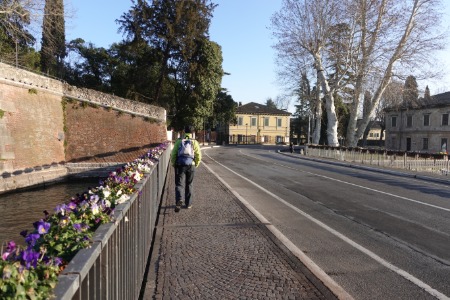 the Valerio Catullo Park,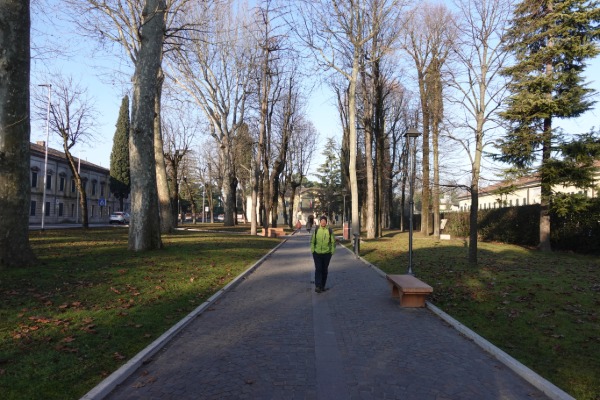 the arches of Porta Verona,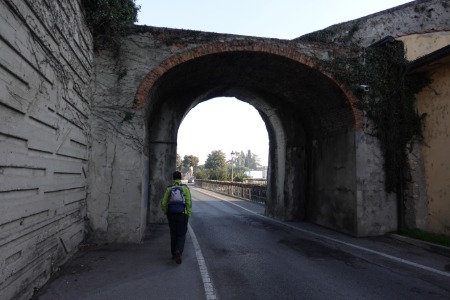 and two other bridges: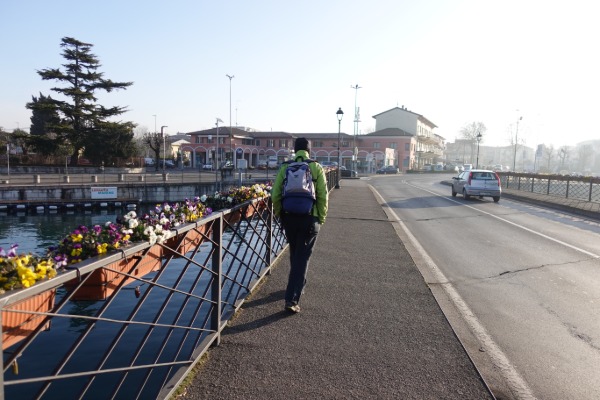 After the second, you turn left,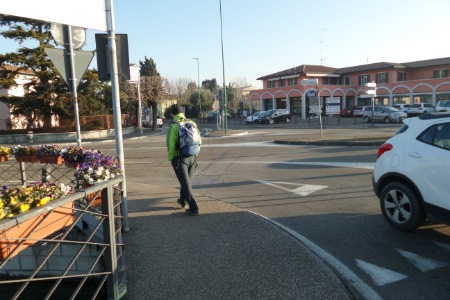 thus going along the promenade, first along the Mincio river, then along the lake,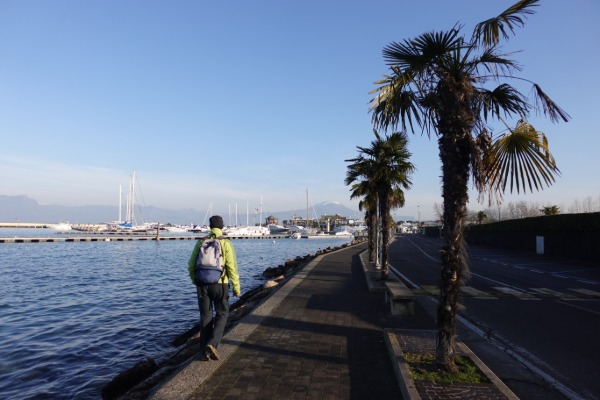 until you reach and cross Porto Manfredi: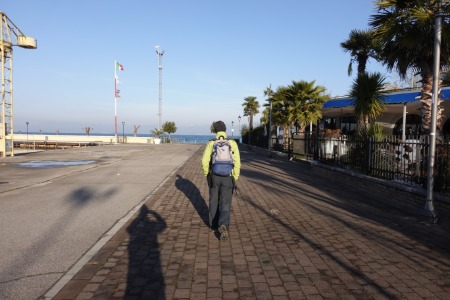 Then you continue for about 7 kilometers on the lakefront: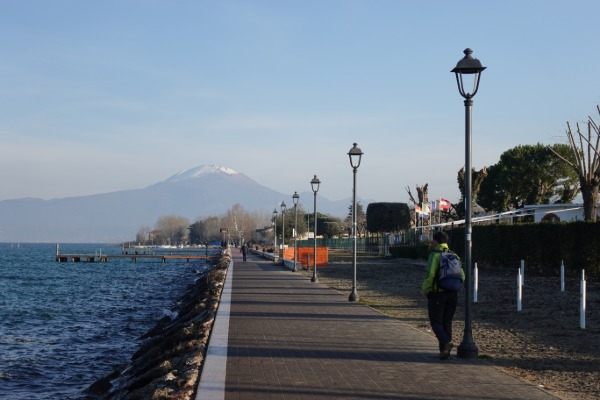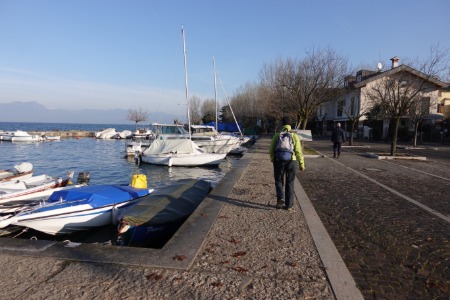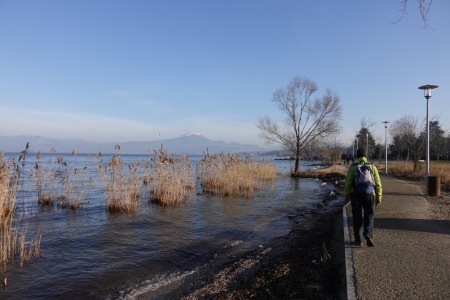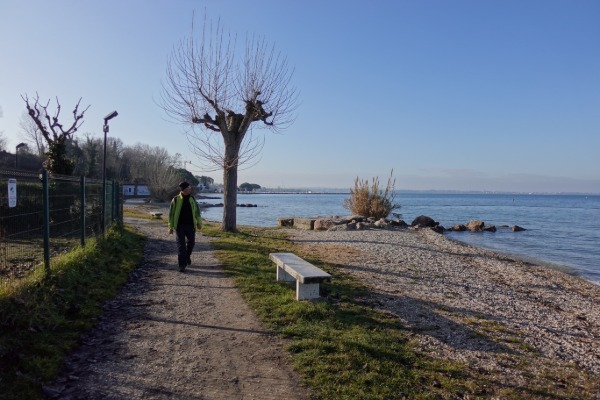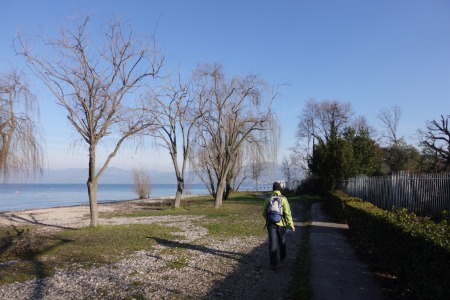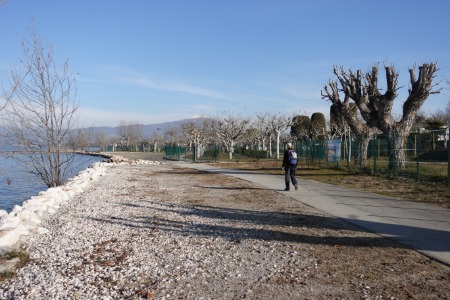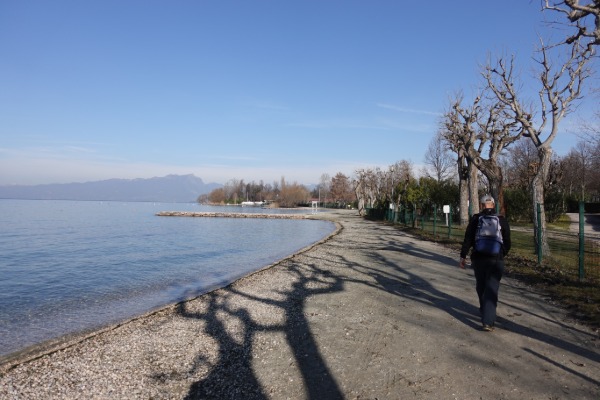 This brings you to the gates of Lazise, where you make an obligatory right turn,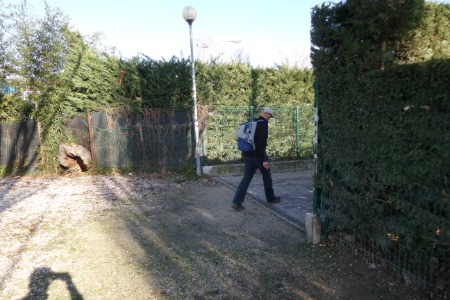 then turn left into Via Prà del Principe,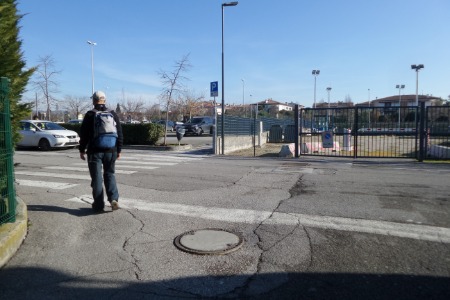 and after following the curve to the right, turn left into Via Rosenheim: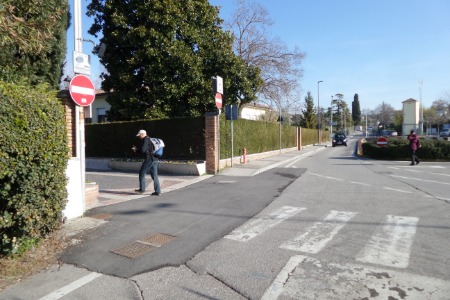 You walk along it, thus crossing the portal of the Castle of Lazise,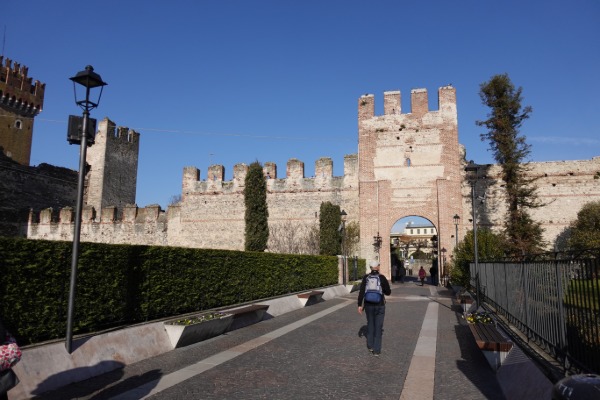 continuing through the narrow alley,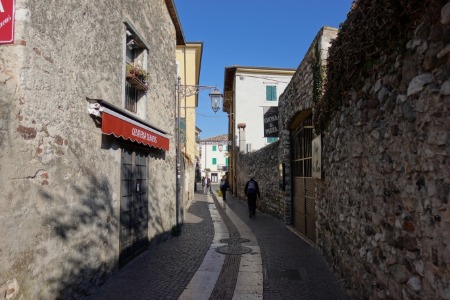 to reach Piazza Vittorio Emanuele II,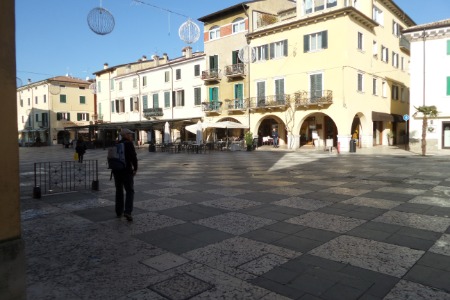 and cross it in the direction of the port,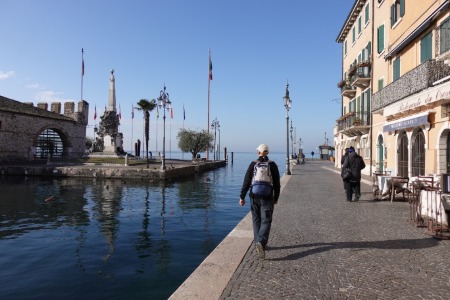 and of the lakefront:
You continue on the lakefront for about 5 kilometers: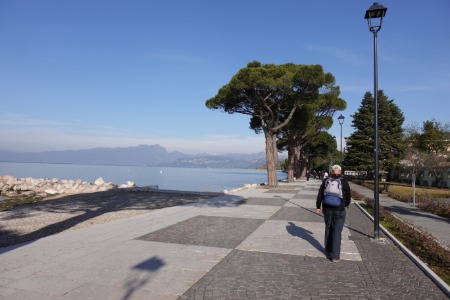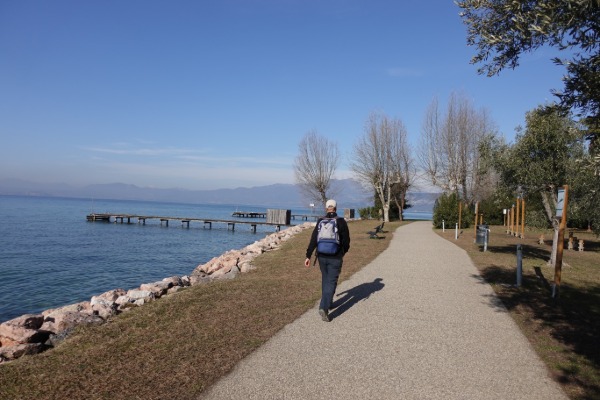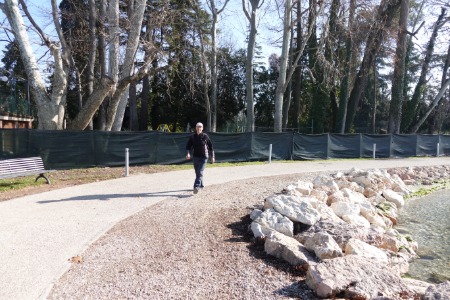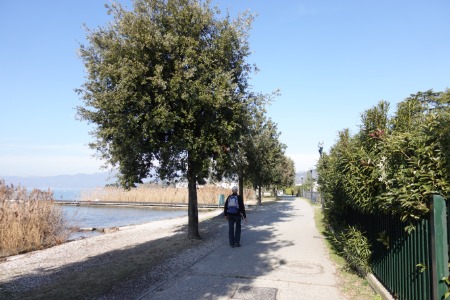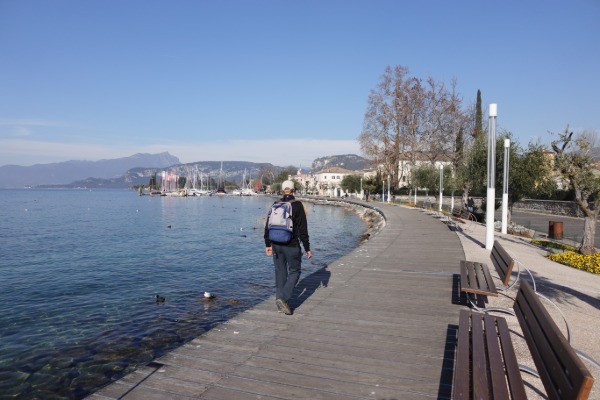 You thus reach Bardolino: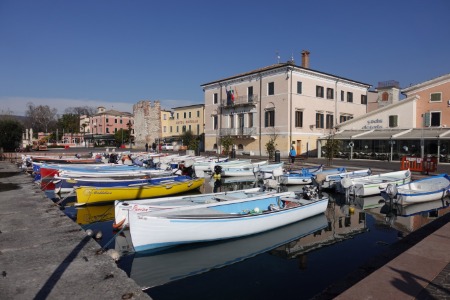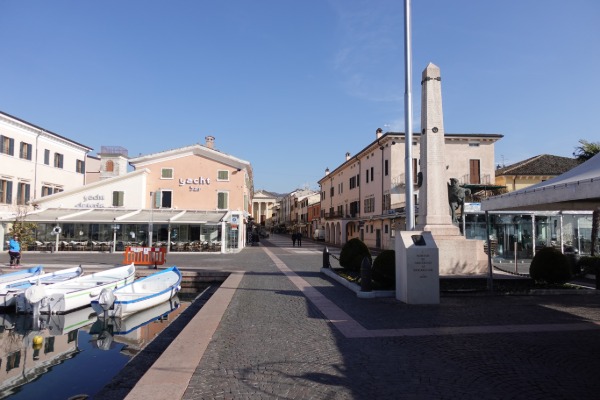 You continue, and after passing Punta Cornicello,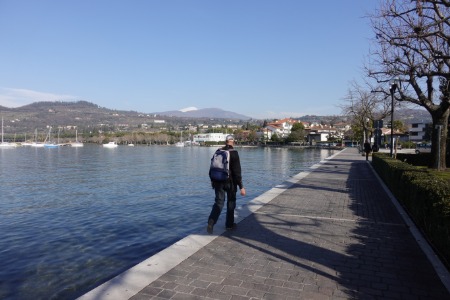 you follow the obligatory path, which turns right, in Via Preite,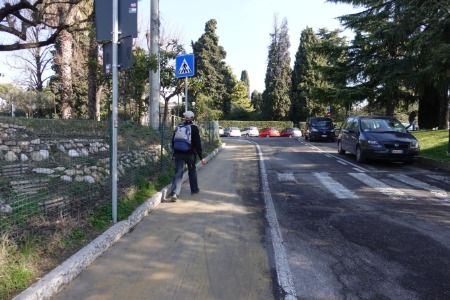 then you turn left to go to Via Rivalunga: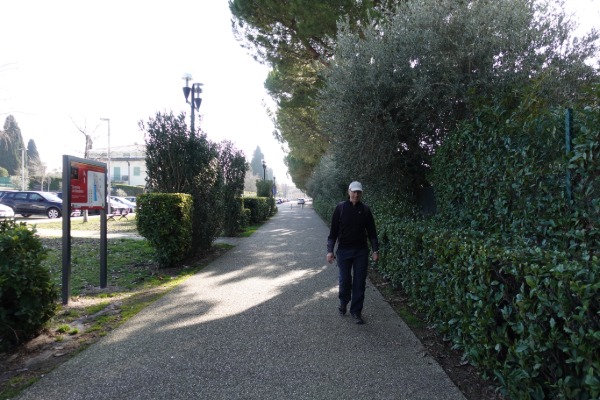 The road approaches the lakefront, along which you continue for about 2400 m,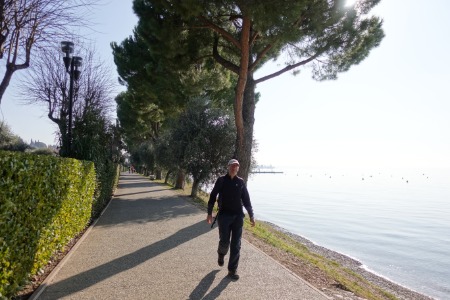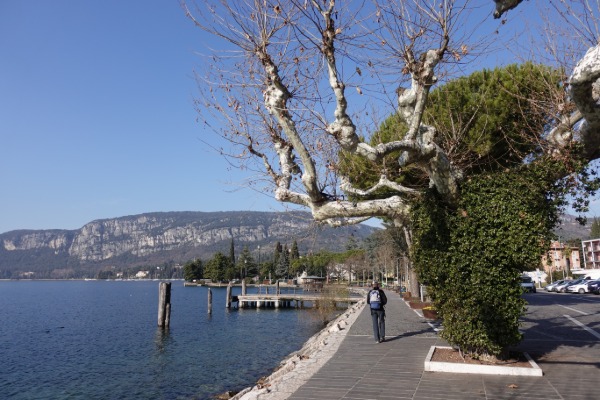 until you reach Garda,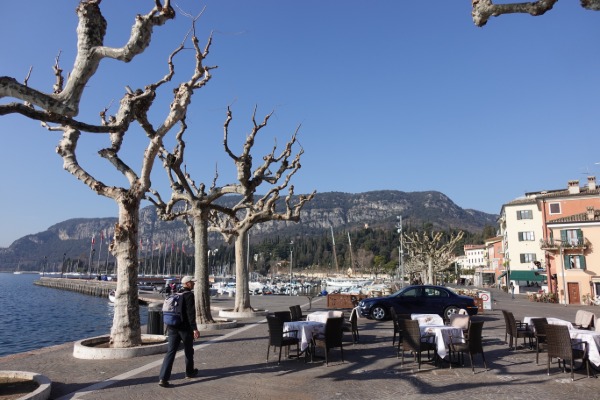 and its port: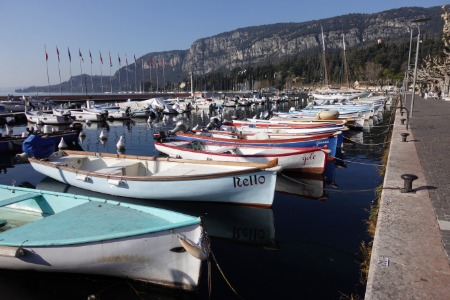 You continue further, for about 1500 m, still on the lakefront: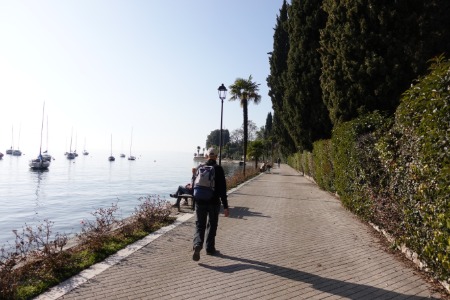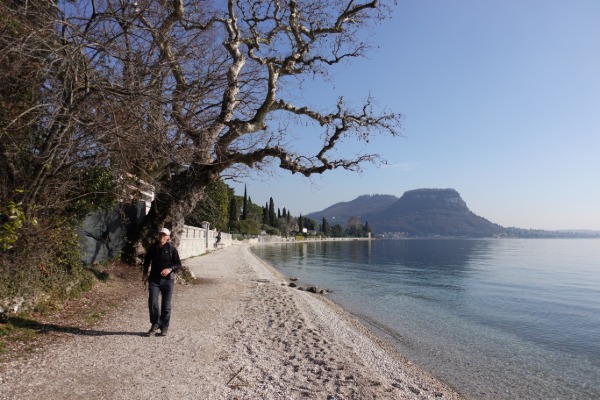 then you leave the beach to turn right, uphill, along a path: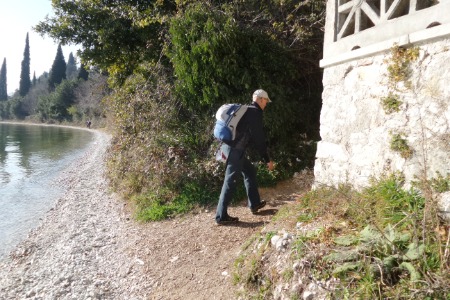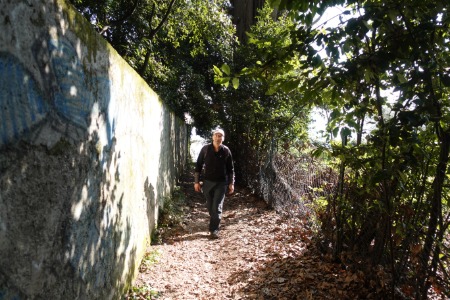 So you quickly reach the SR 249, a road where traffic runs fast.
You take it on the left (southwest),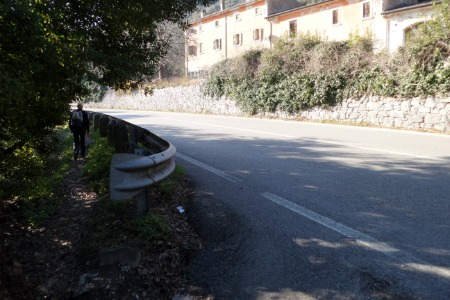 walking on the trail along the left side of the guard rail: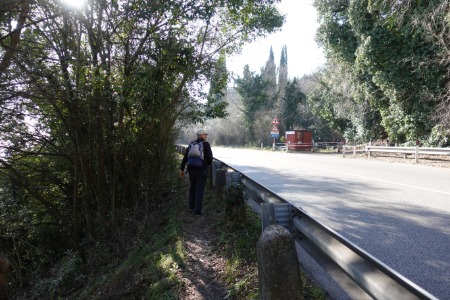 A couple of scenic spots offer a beautiful view of the gulf of Garda and Monte La Rocca: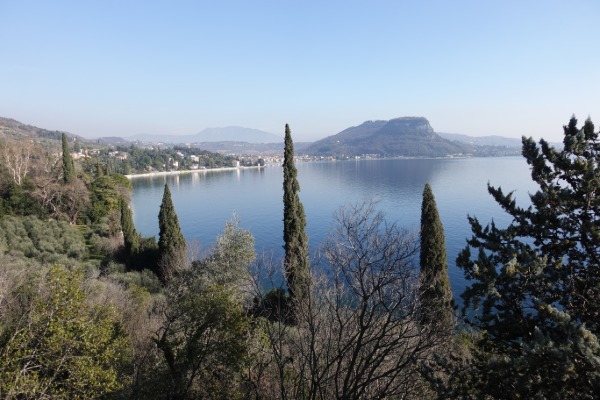 After traveling about 300 m along the road, you cross it carefully, to go and take the dirt road opposite,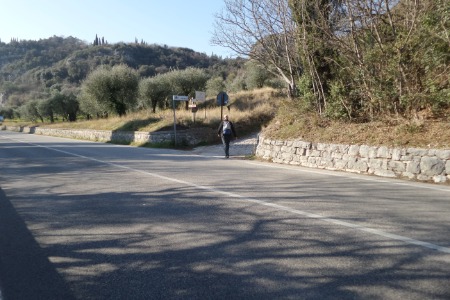 which initially rises to the northwest: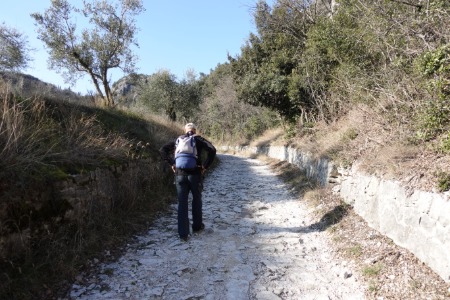 You follow it, ignoring a crossroads,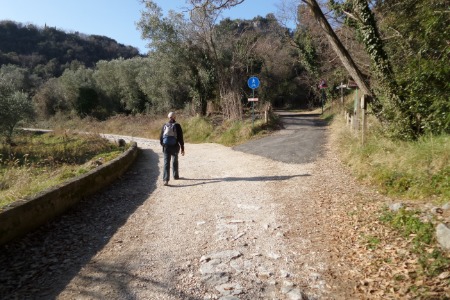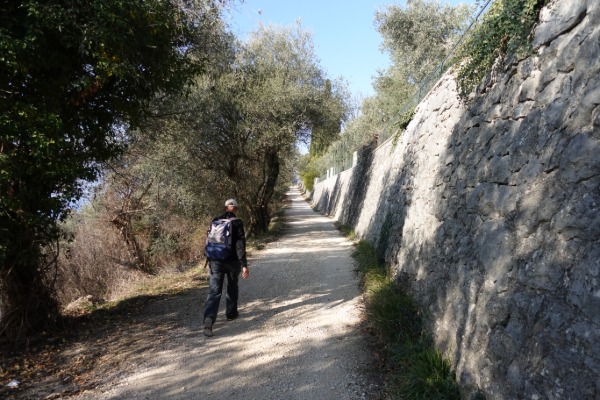 following the path when it turns north, up to a dirt widening with a fence, an excellent panoramic point: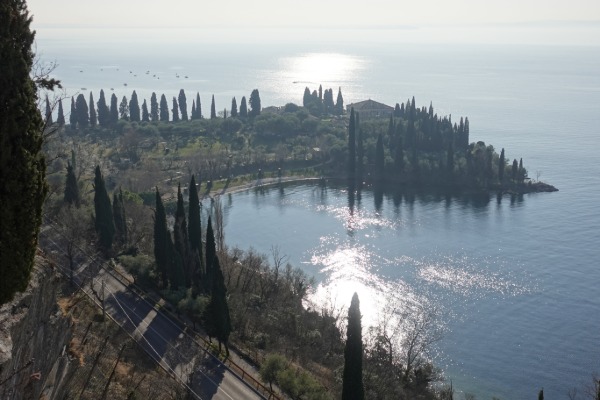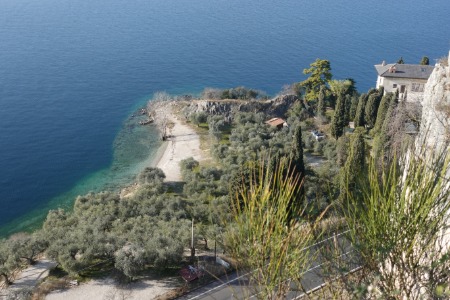 You continue along the road, which turns east, then north again: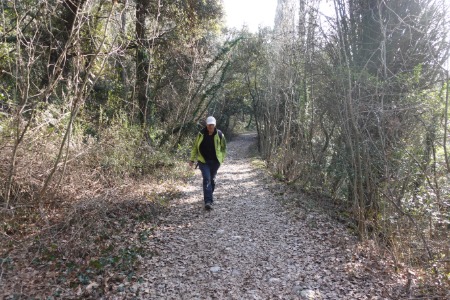 At a crossroads, you continue straight ahead, instead of following the path that climbs to the right:
Shortly after, the trail meets the road at a sharp bend; you take the right branch, uphill: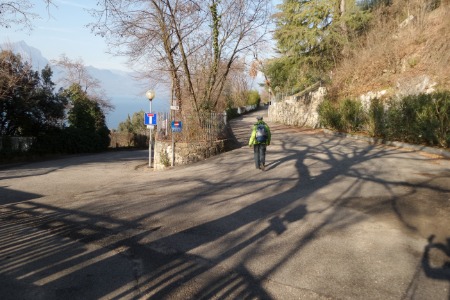 You continue straight for about 1 km,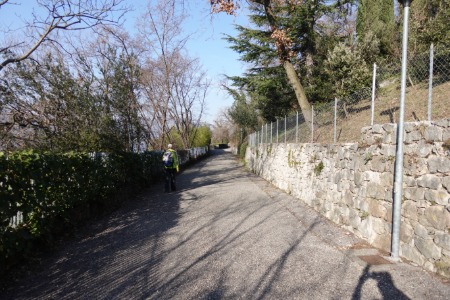 keep right at the crossroads,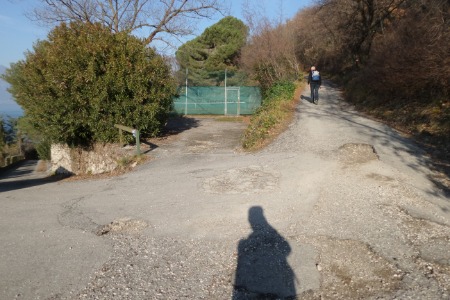 continue straight for about 2 km,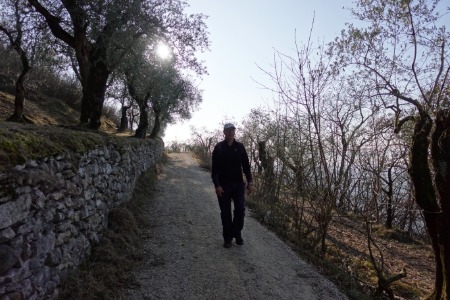 with beautiful views of Torri del Benaco,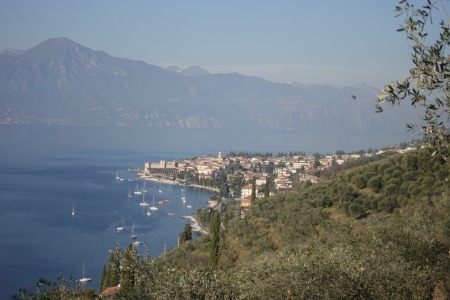 walking among the olive trees,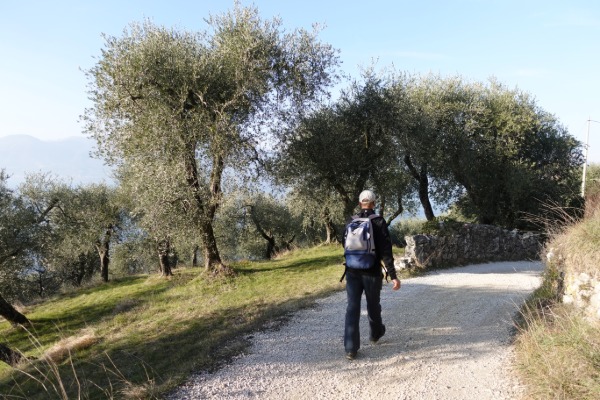 then on a paved road: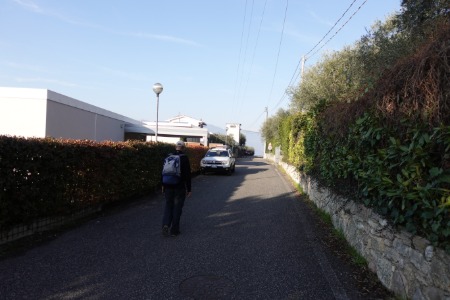 This leads to Via Albisano, at a narrow curve; take the branch on the left, downhill: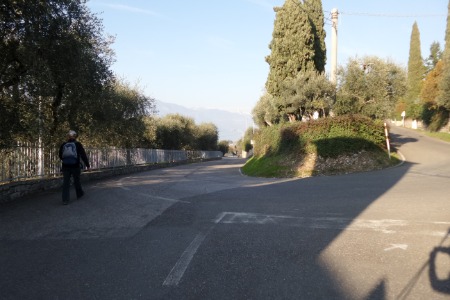 You go down along the town following the street,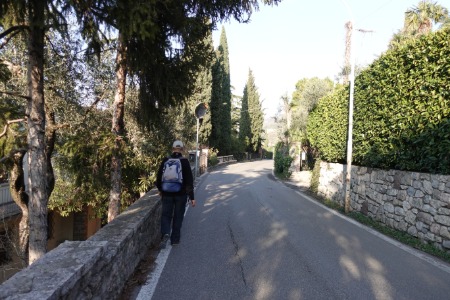 with beautiful views of the Castello Scaligero,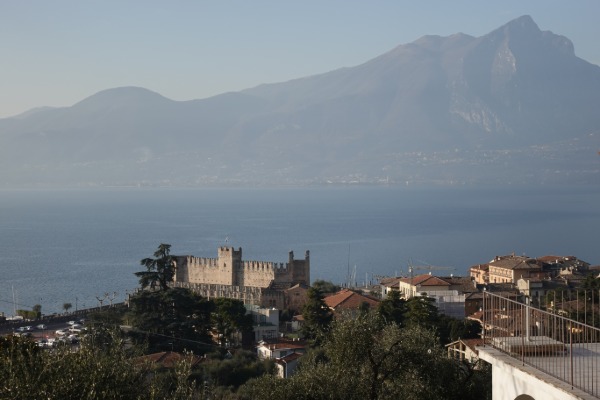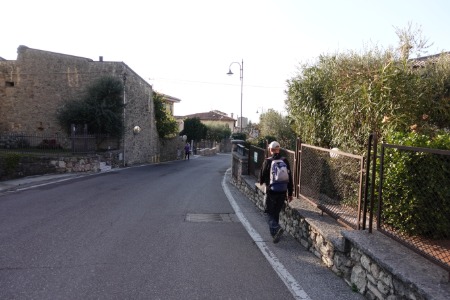 up to the intersection with the SR 249 road, where you cross straight: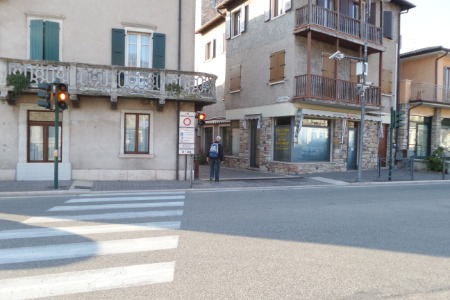 You will soon reach the lakefront,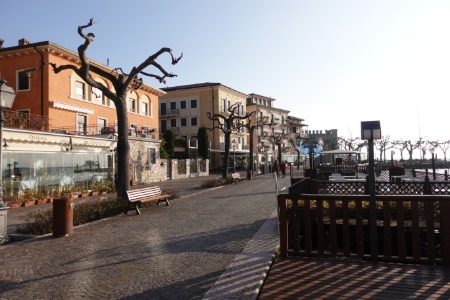 and Piazza Calderini,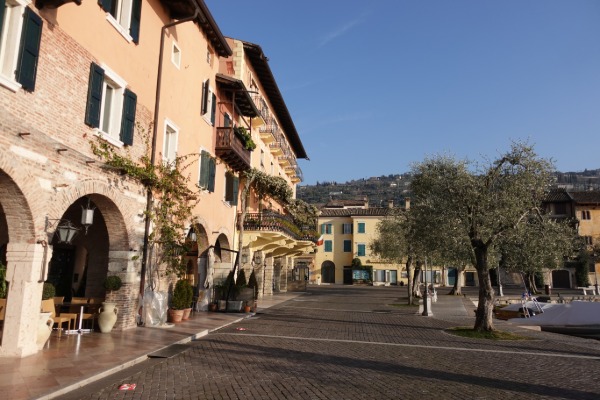 with its marina: