PIZ MURTEL
from Silvaplana, Engadina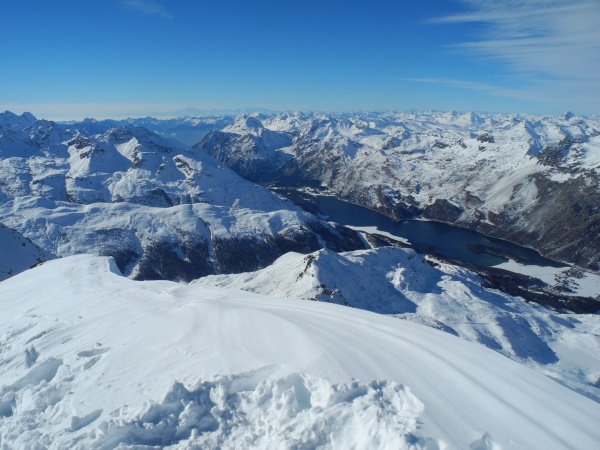 Here's another skiap trek, suitable for the beginning of the season, which takes place mainly on ski slopes, generally closed in November (and in Switzerland, however, they are more tolerant with skialpers). This tour is safe but requires a considerable physical effort with its 1700 meters of elevation gain. The tour takes place in the heart of the beautiful Engadine and allows you to see the western slopes of the Bernina and Palù, in a spectacular environmental scenery.
---
Access
On the Italian side, the access is from Chiavenna (SO) in the direction of St. Moritz - Passo Maloia, until you get to Silvaplana. There you find indications for the fraction of Surlej where you can catch the cable car and the skilifts of Corvatsch, where you can park.
---
Ascent
You wear your skis and start right from the ski station of the cable car Corvatsch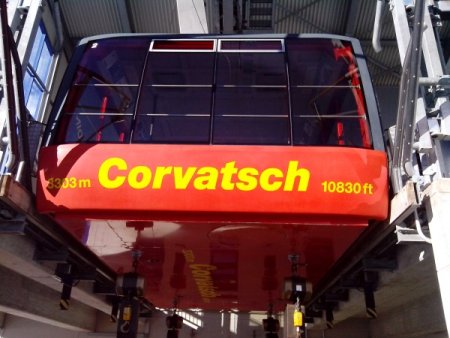 following the only ski slope that goes up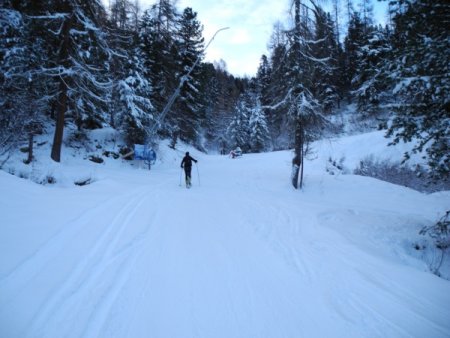 that crosses several mountain pastures and refreshment places.
Up to there you can not go wrong by following the only track that has cannons for artificial snow; at a junction with another trail that also leads to the middle station of the cable car, you still keep to the left: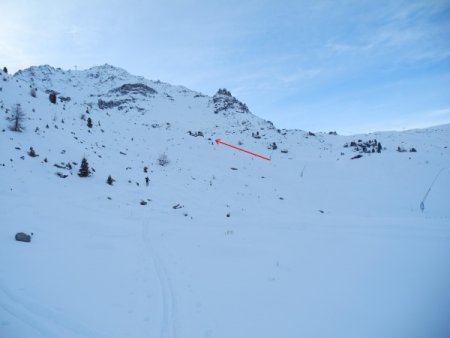 Shortly before the intermediate station you bypass to the left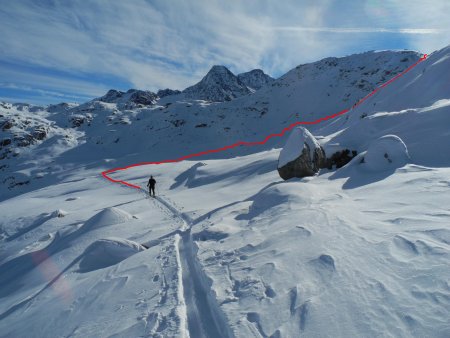 the rocky outcrop with a cross that loses some altitude until you reach the trail that descends from the arrival station of the cable car: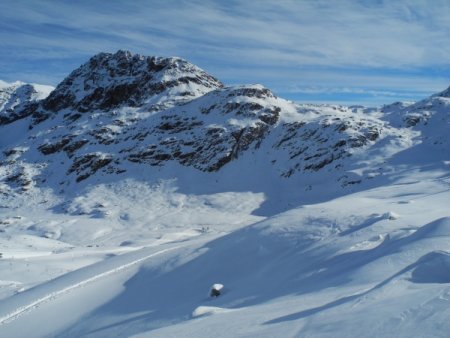 You climb it, also by traversing and taking shortcuts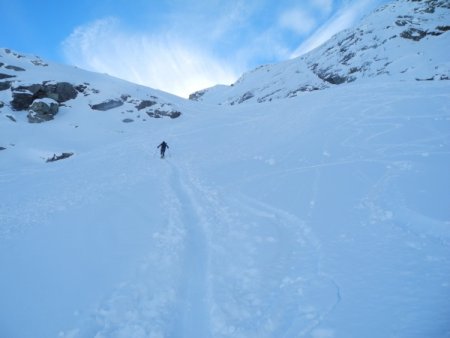 untill you reach the Glacier of Corvatsch: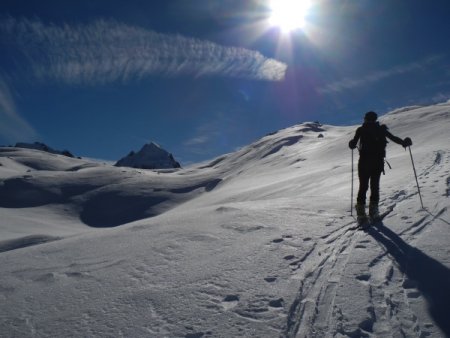 Your destination stands to the left of the peak where the cable car arrives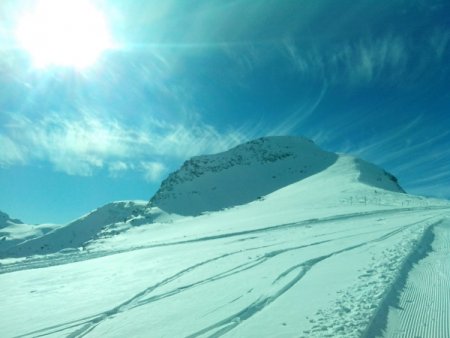 and via an easy saddle and ridge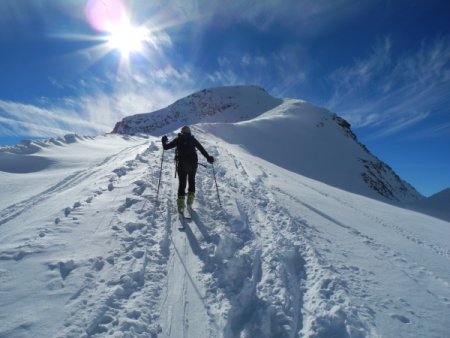 you reach it: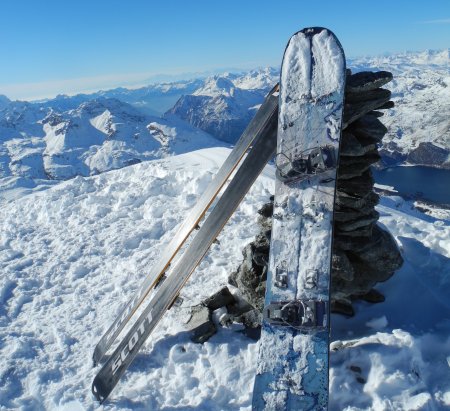 Extraordinary views!
---
Descent
You go back along the last ski slope you climbed up before, down to a hut decorated with deer antlers: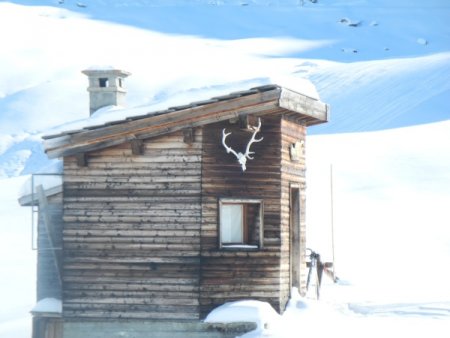 From there you put skins on again and go up to the left along another ski slope, for a short distance, until you reach again the middle station of the cable car and then go down along the path forward, possibly deviating from the slope, along a dirt road in the woods, which repeatedly crosses it.